Skilled Swing Bed Program
During certain hospitalizations some patients require further care to reach an optimal level of strength and wellness in order to safely return to their home or residential facility. Swing Bed programs allow the option to extend a stay related to surgery, illness, or injury. FCPHD's skilled swing bed program provides our patients with access to a comprehensive rehabilitation program while being closer to their local homes, families, and communities.
Examples of patients that may benefit include the following:
Stroke
Surgeries; Hip, shoulder, knee, spine, or amputations
Wound care management
Deconditioning from prolonged hospital stay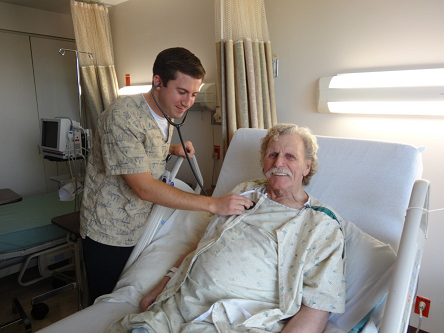 ---
---
Copyright ©Ferry County Public Hospital District 2009-2018, all rights reserved.
Having trouble finding what you want? Try our sitemap.
For questions or comments about our site use our contact form to get in touch with our webmaster (Jim Milner).