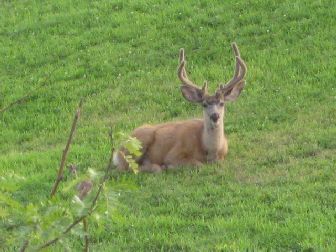 Compassionate Care
When the need for caring extends beyond what a family member can manage, there is a nursing home facility you can turn to. We care for each resident in a secure surrounding that maintains their safety without compromising their dignity. We provide comprehensive nursing home care in a family oriented environment. We have a licensed RN and NACs on staff 24 hours a day to ensure our residents' medical and emotional needs are met.
Our Activity Program focuses on mental and physical wellness. We encourage and help our residents to maintain as much independence as possible in a nurturing environment. If you would like more information or know someone who needs and could benefit from our program, please contact Mike Martinoli at (509) 775-3333 x449.
---
Copyright ©Ferry County Public Hospital District 2009-2020, all rights reserved.
Having trouble finding what you want? Try our sitemap.
For questions or comments about our site use our contact form to get in touch with our webmaster (Jim Milner).